Nexus Metal & Alloys manufactures, exports and supplies Solid Copper Bonded Rod which are Pure Copper Bonded Rod which is produced using 99.9% immaculate electrolytic copper. Solid copper rods offer more prominent resistance to corrosion. They are preferably utilized as a part of utilizations where soil conditions are exceptionally forceful.
Pure Copper Bonded Rod are of two sorts such as Externally threaded and internally threaded. Solid Copper earth bars are utilized where the variable of corrosion is high and incredibly long life is required. It Meets :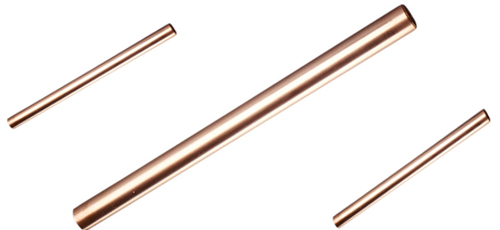 Solid copper ground electrodes are utilized when better conductivity and corrosion resistance is favored. Because of non-abrasiveness of solid copper, care must be taken when driving electrode.