600 AMP & 1000 AMP INCL. Copper Tinned Earth Bars |Tinned Copper Bus Bars |Tinned Lattice Copper Grounding Plates | Copper Cladded Plates
Lightning Protection Copper Bus Bars | Copper Bus Bars | Surge Protection Grounding Copper Bush Bars | Tinned Copper Earthing Plates
600 AMP & 1000 AMP : INCL. Tinned
Nexus Metal & Alloys manufactures, exports and supplies 600 AMP & 1000 AMP INCL. Tinned.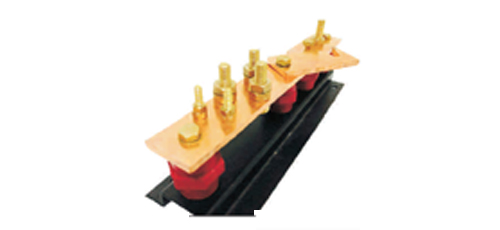 Earth bars are an efficient and convenient way of providing a common earth point.
Nexus earth bars are supplied with a powder coated base as standard.
EBAR600 - 2 x M06 connections, 4 x M10 connections.
EBAR1000 - 9 x M08 connections, 5 x M12 connections.
| PRODUCT CODE | DESCRIPTION | DIMENSIONS (MM) L x W x H | WEIGHT (Kg) |
| --- | --- | --- | --- |
| NEB600 | 600amp EARTH BAR | 285 x 70 x 80 | 1.30 |
| NEB1000 | 1000amp EARTH BAR | 520 x 90 x 90 | 3.24 |
| NEB600/T | 600amp TINNED EARTH BAR | 285 x 70 x 80 | 1.30 |
| NEB1000/T | 1000amp TINNED EARTH BAR | 520 x 90 x 90 | 3.24 |
OUR SUMMARY:
Reviewer
Review Date
Reviewed Product
Tinned Copper Earth Bar Manufacturer, Exporter and Supplier
Author Rating