Copper Gunmetal Clamp Rod | Copper Earthing Mats |Lattice Copper Earth Mats | Copper Cladded Clamp Rods
Conductor Clamps & Clips | Gunmetal Clamp Rod | Copper Oblong Test Clamp
Oblong Test Clamp
Nexus Metal & Alloys manufactures, exports and supplies Oblong Test Clamps which are intended to join conductor tape to encourage in the yearly testing of the lightning protection system. The clamp is intended to permit the conductor to be covered and secured utilizing bolts.
This oblong test clamp is intended to join a scope of tape size 20 x 3 to 50 x 6. This clamp can likewise be utilized for disengagement the earthing system for testing purposes.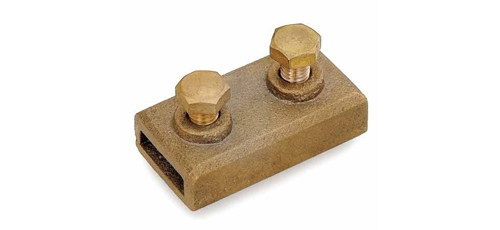 The clamp in numerous applications permits the conductors to be covered and secured by two bolts. These are used with bare copper tape conductor.
| PRODUCT CODE | CONDUCTOR TYPE | CONDUCTOR SIZE (mm) | WEIGHT (Kg) |
| --- | --- | --- | --- |
| NOT253 | COPPER | 25 x 3 | 0.40 |
| NOT316 | COPPER | 31 x 6 | 0.40 |
| NOT506 | COPPER | 50 x 6 | 0.50 |
Test Bond / Test Clamp
Nexus Metal & Alloys manufactures, exports and supplies Test Bond / Test Clamp which are used for 4-way copper tape connection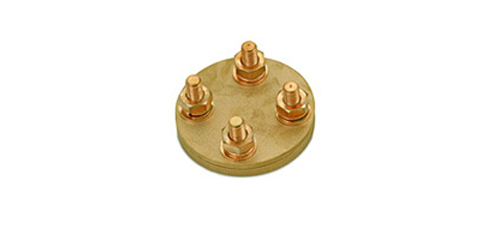 | PRODUCT CODE | CONDUCTOR DIA (mm) | CONDUCTOR MATERIAL | WEIGHT (Kg) |
| --- | --- | --- | --- |
| NTBC253 | 25X3 | COPPER | 0.90 |
OUR SUMMARY:
Reviewer
Review Date
Reviewed Product
Gunmetal Clamp Rod Manufacturer, Exporters and Suppliers
Author Rating