Nexus Metal & Alloys manufactures, exports and supplies Flat Copper Braid. Our scope of Copper Conductor additionally incorporates Flat Copper Braid.
Our most temperate standard level copper twists are produced using 0.20 breadth wire and are meshed into a tube took after by a rolling process. They are utilized as earthing straps and are likewise utilized as a part of various electrical segments. Exceedingly copper adaptable uncovered, tin and silver covered. Flat braids are utilized for carbon brushes, transfers, gaskets, telecom, cars, earthing and so on.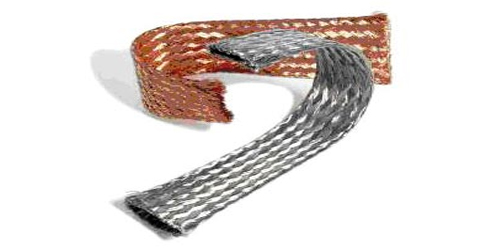 Other sizes and types of braid can be made to order.